Camp Director
Rabbi Shlomo Pfeiffer
Camp Philosophy
Rabbi Pfeiffer started Camp Romimu in 1989. He strongly believes in the value and benefits of the camp environment as a place that brings out the best in campers and staff alike. He feels that the combination of ruach, energy and fun allows boys to explore previously undiscovered talents and fosters lifetime friendships.
Rabbi Pfeiffer considers camp to be a partner in chinuch. Because of the atmosphere of positive reinforcement and excellent role models, boys experience hatzlocho in learning, middos and davening that they may not have had during the year.
Rabbi Pfeiffer's approach is decidedly hands-on. He gets to know the campers and staff members well and spends his day interacting with them. He holds bunk meetings often and makes himself accessible to everyone in camp. His goal is to live up to the camp motto, "the camp that cares."
---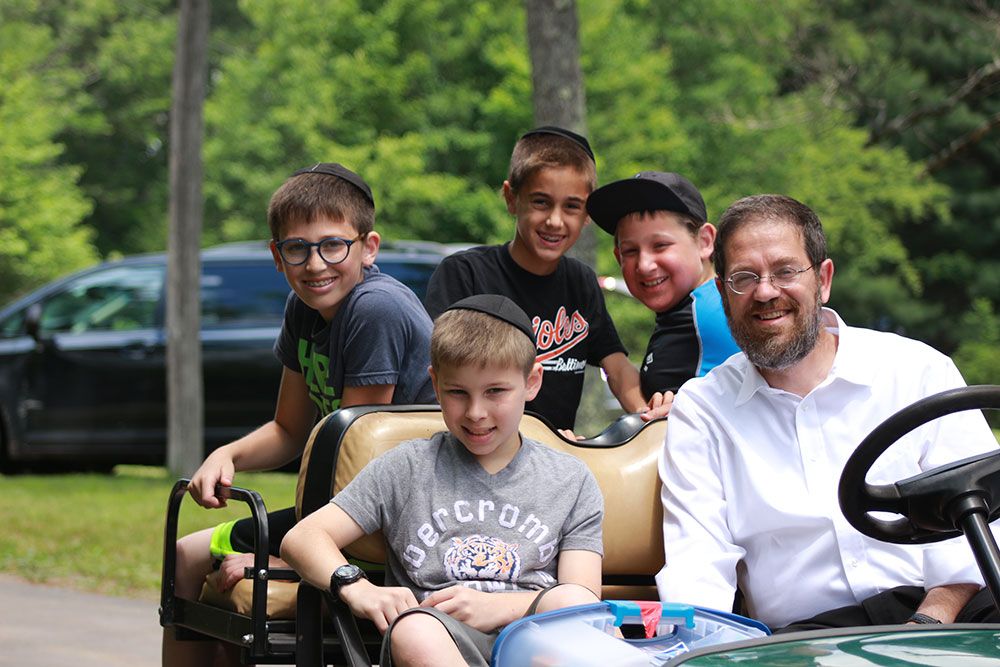 About Rabbi Pfeiffer
During the summer Rabbi Pfeiffer spends most of his day out of the office interacting with campers and staff. He checks his email often and has a committment to try and answer all emails within 24 hours. Please send administrative type of emails (bus info, billing questions, etc) to the office rather than to Rabbi Pfeiffer.
Email Rabbi Pfeiffer